We recently acquired a clubbie – a factory built PRB – not a home built kit. After being built for its first owner it was bought back by the owner of PRB (Mike Barry) He raced it in the PRB race championship for 3 years.
We are currently developing the car and doing the Morgan Park Supersprint Championship at Morgan Park, and the Queensland Raceway Sprint Championship. We'll also be at Leyburn in August.
The car has a power to weight ratio of 355 bhp per tonne – it's a quick car. It runs a Toyota 5 valve per cylinder engine – more details are available – if you are interested post a comment and we'll enlighten you.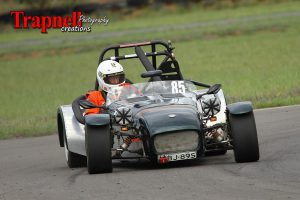 Thanks to Pete Trapnell (Trapnell Creations) for letting us use his image – he's a great motorsport photographer !I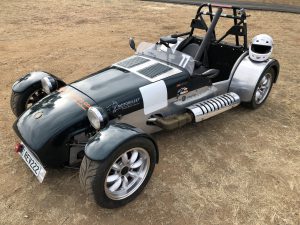 Between runs at Morgan Park Raceway at the Supersprints.