I'm a lifelong racing fan and racer – In fact to me, Racing is everything. An integral part of my life. I never aspired to be anything special on the racetrack – I just wanted to enjoy myself, participating in a sport I love.
My childhood hero was the late, and very great, Ronnie Peterson, who tragically ended his racing career at Monza in 1978. A sad loss – one of the greatest talents never to win the F1 world championship.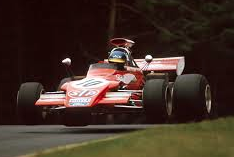 I have, and still do enjoy myself in the racing world, and last had an Alfa 33 16v (pictured below) in which I was going to be doing sprints and hillclimbs. I sold the car on a whim, have since regretted it, and am now suffering severe withdrawal symptoms……I'd say a clubbie is top of my list now, as it will allow me to do sprints and hillclimbs, but also to enjoy a very fast registered road car day to day.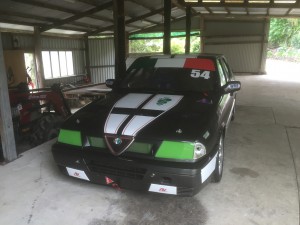 For now I guess I'll have to rest on the (few) laurels I won !
I did win the UK Alfa Romeo owners club (Alfacomp) Class H championship in 2005 though, in the Black Alfasud Sprint pictured here.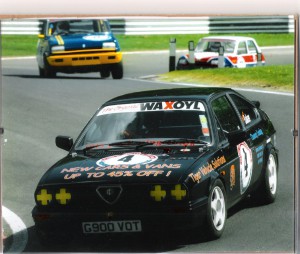 I've had and have driven many racecars – mainly various Alfa Romeos, Fiats and Lotus cars, but also have driven a Lancia Stratos replica (below), a March Sports 2000 car and a Ginetta too.
On here we'll be posting racing news and offering quality race gear  too, so come back soon !
SOME OF MY OTHER RACECARS….