Is this Max Verstappens new tagline ? – It seems the 18 year old can do no wrong as he has been promoted to the Red Bull squad from number 2 team Toro Rosso, with Russian hotshoe Daniil Kyvat being demoted to Toro Rosso after his disastrous Russian Grand Prix.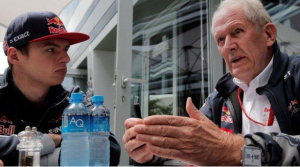 Red Bull and particularly Dr Helmut Marko (pictured here with Verstappen) are known for being ruthless, but this could be seen by some as an over-reaction, given that Kyvat was on the podium in the preceding race, in China….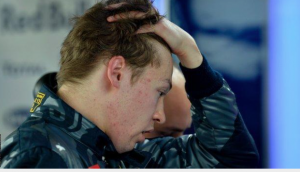 Daniils collisions with 4 time world champion Sebastian Vettel in the Russian Grand Prix were viewed by many as racing incidents, particularly the second hit, which largely occurred because Sebastian abruptly slowed because of a puncture – and as F1 cars don't have brake lights, its hard to see how Daniil (pictured above) can be penalised this harshly by the team.
It would be interesting to find out what weight Sebastian Vettels approach to the Red Bull team after the incidents had……
Your thoughts racing people ?