Personally, I think this is a great PR initiative from McLaren (reportedly it was their idea) – it comes at a time when McLaren really need some positive press.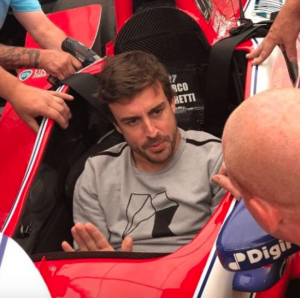 Alonso is a truly class act, thought by many to be the most complete driver in F1…..I think he could win it, if unreliability doesn't intervene.
He has the Andretti team behind him, and Gil de Ferran as his mentor, so its up to him really ! I'll definitely be watching it this year.
Thoughts, people ?